"VICENZA AND UNESCO"

In December 1994, Vicenza - the city of Palladio - was included in UNESCO's World Heritage list in recognition that its Palladian architectural treasures are to be considered of exceptional interest and of universal value, and that they have exerted a great influence on the culture of the world as a whole.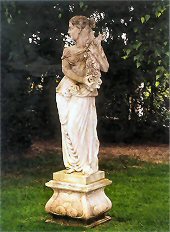 ART.n. 1007/A
cm 100-120-140-160-180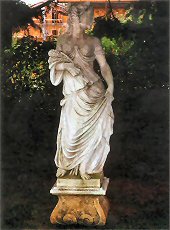 ART.n. 1007/B
cm 100-120-140-160-180
"VICENZA STONE"

This remarkable material has been used for centuries by foremost sculptors and architects throughout Italy and Northern Europe in the construction of beautiful villas and roman palaces. Palladio, famous master stone carved (1508-1580), sculptured altars, villas and statues using the "Vicenza Stone" in his creations. Many of Palladios masterpieces are still in excellent condition to this day after over 400 years!